Are We Limiting the Power of the Blood?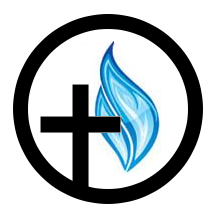 I've been doing a lot of research lately and talking with people concerning the idea of universalism. I'm not quite ready to (fully) come out of the universalism closet yet, but I don't necessarily agree with an older post of mine that slams the belief. To be honest, I think it makes a lot of sense. However, it only makes sense when you attach the word "purgatorial" to it. Purgatorial Universalism is the idea that non-believers will suffer a finite "purification" process in order to be made holy enough to enter into God's presence for all eternity.
Let's not confuse universalism with Unitarianism
Unitarians think all roads lead to Heaven. They think you can worship whoever or whatever you want and somehow God is gonna be cool with that and let you in. It's the real life version of All Dogs Go to Heaven. That's not universalism, at least not the brand of universalism I'm leaning towards. Purgatorial Universalism says Jesus is the only way to Heaven. All other roads hit dead ends with detours. If you die and hit that detour, then it will first lead to what I believe Hell to really be, a purification process that all people who did not accept Jesus as their Savior during their mortal lives must go through in order to be cleansed of their sins. Jesus died on the cross to take away the sting of sin, which was death. Sin still exists. Just look around. Actually, sin is spreading like a disease. Actually, calling it a disease is a pretty good description. (I'm gonna remember that one!) If a person goes through their entire life sinning and ignoring God, they aren't just getting a pass through the pearly gates. They will go to what I call "The Refinery."
Okay, now that we know what Purgatorial Universalism is not…
Saying Jesus' sacrifice wasn't efficient enough to cover all of sins' penalty (ie. eternal death/annihilation) looks to me as limiting the power of Jesus' blood – and just to remind everyone, Jesus is God in the flesh. So His blood is the blood. I have a hard time limiting the magnitude of the suffering, anguish and crucifixion Jesus endured specifically to blunt the sting of death. He stuck it to Satan and all of evil for everyone for all time. Are we to think it only worked for some people who confess Him to be God during their limited stay on earth? That's crazy to think. If we start limiting God's power our slope gets very slippery.
Allow me to drop a ton of Scripture verses that support this idea. There's a bunch, so I will add spots to rest in between…
It is a trustworthy statement deserving full acceptance. For it is for this we labor and strive, because we have fixed our hope on the living God, who is the Savior of all men, especially of believers. – 1 Timothy 4:9-10

…if I be lifted up I will draw all men unto myself… – John 12:32
…so as in Adam all die, also in Christ shall all be made alive… – 1 Corinthians 15:22
…God was in Christ, reconciling the world to himself, not counting men's sins against them… – 2 Corinthians 5:19
…By myself I have sworn, my mouth has uttered in all integrity a word that will not be revoked: Before me every knee will bow; by me every tongue will swear… – Isaiah 45:23
Let those sink in. Have a sip of your coffee. You good? Okay…
…It is written: "'As surely as I live,' says the Lord, 'every knee will bow before me; every tongue will confess to God.'"… – Romans 14:11
He is the expiation for our sins, and not for ours only but also for the sins of the whole world. – 1 John 2:2
And we have seen and testify that the Father has sent his Son to be the Savior of the world. – 1 John 4:14
For God did not send his Son into the world to condemn the world, but to save the world through him. – John 3:17
But we see him who for a little while was made lower than the angels, namely Jesus, crowned with glory and honor because of the suffering of death, so that by the grace of God he might taste death for everyone. – Hebrews 2:9
And the angel said to them, "Fear not, for behold, I bring you good news of a great joy that will be for all the people.  For unto you is born this day in the city of David a Savior, who is Christ the Lord. – Luke 2:10-11
Okay. Here's another rest stop. These are some great verses, huh? Alrighty then…
For the bread of God is he who comes down from heaven and gives life to the world. – John 6:33
The Lord is not slow in keeping his promise, as some understand slowness. He is patient with you, not wanting anyone to perish, but everyone to come to repentance. – 2 Peter 3:9
The Son is the image of the invisible God, the firstborn over all creation. For in him all things were created: things in heaven and on earth, visible and invisible, whether thrones or powers or rulers or authorities; all things have been created through him and for him. He is before all things, and in him all things hold together. And he is the head of the body, the church; he is the beginning and the firstborn from among the dead, so that in everything he might have the supremacy. For God was pleased to have all his fullness dwell in him, and through him to reconcile to himself all things, whether things on earth or things in heaven, by making peace through his blood, shed on the cross. – Colossians 1:15-20
And he made known to us the mystery of his will according to his good pleasure, which he purposed in Christ, to be put into effect when the times will have reached their fulfillment–to bring all things in heaven and on earth together under one head, even Christ. – Ephesians 1: 9 – 10
Therefore, as one trespass led to condemnation for all men, so one act of righteousness leads to justification and life for all men. For as by the one man's disobedience the many were made sinners, so by the one man's obedience the many will be made righteous. – Romans 5:18-19
Okay, grab another sip of coffee. Here comes the home stretch…
For this is the reason the gospel was preached even to those who are now dead, so that they might be judged according to men in regard to the body, but live according to God in regard to the spirit. – 1 Peter 4:6
For Christ also suffered once for sins, the righteous for the unrighteous, to bring you to God. He was put to death in the body but made alive in the Spirit. After being made alive, he went and made proclamation to the imprisoned spirits— to those who were disobedient long ago when God waited patiently in the days of Noah while the ark was being built. – 1 Peter 3: 18 – 20
All the ends of the earth will remember and turn to the LORD. And all families of the nations will worship before you. – Psalm 22:27
…behold the Lamb of God who takes away the sin of the world… – John 1:29
For God has consigned all to disobedience, that he may have mercy on all. – Romans 11:32
For I am convinced that neither death, nor life, nor angels, nor principalities, nor things present, nor things to come, nor powers, nor height, nor depth, nor any other created thing, will be able to separate us from the love of God, which is in Christ Jesus our Lord. – Romans 8:38-39
And here are some of my notes cut n' pasted…
"Finite punishment/justice precedes endless love/mercy."
Hell is like a Refinery, purifying the unbelievers, turning coal into diamonds, so to speak, before they can enter into Heaven. They are in THE Refiner's fire. This can be looked at like a type of Purgatory where souls are shaped and molded/atoned for their earthly unbelief/sins. Then they go to the Heaven (or the New Heaven and New earth, depending on your Millennial beliefs) where they get their perfected bodies back. Purgatory is basically Catholics taking seriously 1 Corinthians 3:11-15 and trying to puzzle out how that could be compatible with Augustinian eschatology. In reality, what Catholics call "Purgatory" is roughly what hell is: metered, remedial "leftover discipline" required to refine and reconcile. (Those last two sentences I pulled from a conversation I had with a Redditor…doesn't sound like my writing style, but it sounds wise…so thanks whomever I "borrowed" this from!)


Wrote Clement of Alexandria in 190 AD, in a commentary on 1 John 2:2:

"1 John 2:2. 'And not only for our sins,' — that is for those of the faithful, — is the Lord the propitiator, does he say, 'but also for the whole world.' He, indeed, saves all; but some [He saves], converting them by punishments; others, however, who follow voluntarily [He saves] with dignity of honour; so 'that every knee should bow to Him, of things in heaven, and things on earth, and things under the earth.'"

Christ has saved all from eternal death, which is the natural consequence of rejecting God/sin. Some, however, are saved from disciplinary punishment because they believed in Jesus by faith. Then Jesus told him, "Because you have seen me, you have believed; blessed are those who have not seen and yet have believed." (John 20:29) Those who accept Jesus this side of mortal death are blessed enough to not have to suffer through/endure any sort of "refinement."
..and here's some more notes…
I've gone back and forth with universalism vs fire n' brimstone for a while now…I just keep coming back to the idea that I'm a dad, too. My wife and I created a child (physically speaking, anyway.) He will undoubtedly rebel, forsake my sacrifices for him and make me angry…to which there will be "grounding" where he will have to realize what he did wrong and atone for it somehow. And after I know he's truly repentant, I will "un-ground" him and hug him like crazy. Probably buy him ice cream. I could never punish my child forever. For an "age?" You bet.I am a small, fleeting, microscopic version of what love is when it comes to the Father and His children – but I am a version.What this ultimately means, I don't know.
What about stuff like Mark 3:29?
"But he that shall blaspheme against the Holy Ghost hath never forgiveness, but is in danger of eternal damnation." (This is Mark 3:29 by the way…)
That word "eternal" isn't really "eternal." It really means something along the lines of "for a time." It's finite, yet immeasurable. This article does a pretty good job of breaking down the actual Greek words and how they get all boggled when translated to English. Give it a good, thorough read.
It's all a big ado about the word "aionion" when translated from ancient Greek. Now, like all things Bible, there are people who argue on both sides of this fence, so you will find Scripture-backed articles trying to convince you one way or the other. That's what happens when people squeeze meanings out of Bible verses to suit their needs.
The overarching idea is that "aionion" could stand for "age-abiding, long ages, of the ages, past ages, periods of past ages, remote-age times, commencement, eternal, eternally, eternity, or everlasting." This makes it a multifaceted word with a cornucopia of meanings. Saying it always means "eternal" is limiting the word tremendously.
I also recommend this site and this paper.

So, what now?
Well, for me, I will continue to study this idea of "finite punishment/justice, endless love/mercy." It just seems right and makes the overall story of love and reconciliation of the Bible ring very true. God loves us all. But, like kids, some of us are gonna need an extended time out and, perhaps some scrubbing, before we get into Heaven.
…oh, and one more thing!
The verse that most eternal damnation types hang their hats on is…
These will go away into eternal punishment, but the righteous into eternal life. – Matthew 25:46

However, this is the word Jesus used for "eternal" when describing punishment: kolasis
What does this mean? It means Jesus, Himself, said that "eternal punishment" wasn't forever at all, it was punitive. This word "kolasis" was used by the Greek-speaking people at the time to mean corrective punishment. For a specific length of time. Not forever.
If Jesus meant forever, He could have easily used the word: timoria, which was used at the time to pretty much mean the death penalty. Using eternal or forever when describing kolasis, which was known as a temporary punishment, wouldn't have made much sense to the people of the time.
As with everything, context is key. Below is a chart I threw together that has Matthew 25:46 in English and the original Greek. You will notice the word "aionian" written twice to describe both "punishment" and "life." As I said, the meaning for "aionian" in front of "punishment" must mean something different that the meaning for it in front of "life." Forever "correcting" someone doesn't make sense because the forever indicates they'll never be free to illustrate the fruit of that correction. Flip side, forever "life" makes sense because time and life as we understand it are intertwined.